Introduction
Imaducation Inc is a multifaceted organisation that develops and delivers educational programs, performance arts programs, parental seminars and charitable projects.
Learning Through Imagination: Imaducation Inc boasts a unique and effective learning framework. The structured workshops tap into children's powerful creative energy and cultivate natural curiosity for science and art.
Imaducation Inc is a not-for-profit association under the NSW Associations Incorporation Act. It re-invests surplus capital into expansion of services to benefit children. Organisation's founding members are talented educators with passion for maximising children's developmental potential. The members bring decades of experience and depth of expertise in science, art, psychology and early learning and development.
Imaducation Inc is a registered charity. The Association's growing charity portfolio includes projects for children's hospitals and fundraising events for medical research.
Imaducation Inc always welcomes new members. Becoming an Imaducation Inc member will ensure that you are up to date on the information about all of our exciting events throughout the year and will provide you with an opportunity to get excellent deals and discounts on these events. >> more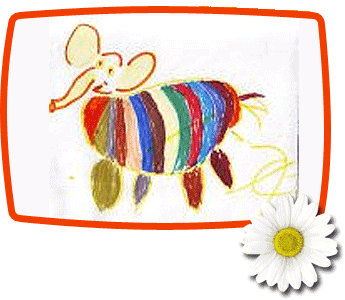 The Rainbow Elephant Project
A series of Fun and Magical Story Time Specials for children that are both entertaining and educational...
The Rainbow Elephant project is one of the many projects of Imaducation Inc. It is an amazing initiative that was started by the volunteer members of the organisation several years ago and has now become a yearly event at the Sydney Children's Hospital.
The Rainbow Elephant workshops are run since 2008... >> more
Interested in Supporting Us?
Tilkin-Dilkin Studio Project
Tilkin-Dilkin Studio Project is a program of workshops that help children learn through imagination. Early Learning principles combined with Theatre & Drama, Music, Math, Geography, to name a few, will create a unique environment enabling kids to learn, play, imagine... We offer a number of workshops in various age categories, as well as private one-on-one lessons.
All workshops are run every Saturday during school terms
First Lesson FREE
More: Timetable Term 1 | Enrolment Form | Workshops
PLEASE NOTE: BOOKINGS ARE ESSENTIAL!
FOR AVAILABILITY CALL:
0404 223 512 (workshops in English)
0400 231 249 (workshops in Russian)
ADDRESS: St Andrew's Cathedral School, 51 Druitt Street, Sydney (closest station - Town Hall)
We also offer catering for kids during the lunch break hour. Pre-order your meals
here
Upcoming Theatre Projects
Recent Theatre Projects
Older Theatre Projects