Donations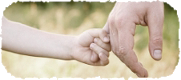 Imaducation Inc receives no major sponsorships or grants and exists solely due to the wonderful and on-going support of the community volunteers and the money raised from our Early Learning workshops programme.
Please support our organisation to enable us to continue carrying out projects like the Rainbow Elephant. Even a small donation will go a long way.
Imaducation Inc is a registered Australian charity and any donations over $2 are tax deductible. Please e-mail us if you wish to obtain a donations receipt.
Please note: all information will be kept private and confidential and used only for internal and banking purposes as authorised by the donor. It will not be sold, transferred or used for any other purpose.
Click on the button below to make a secure transaction via Pay Pal.